Jacqueline Arnold, ND

Dr. Arnold has been in health care since she was 16 years old. She utilizes her past nursing experience along with specializing in chronic illnesses like cardiovascular diseases, thyroid problems, ADD/ADHD, autisum, cancer support treatment, IV nutritional therapies and chelation, men's and women's hormone issues, chronic fatigue/fibromyalgia syndromes and utilizes NAET for treating and clearing allergies.
Dr. Anthony G. Beck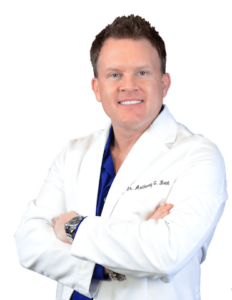 Dr. Anthony G. Beck is dedicated to empowering individuals with knowledge that identifies and addresses the root causes of illness through a groundbreaking whole-system medicine approach called Balance Protocol which allows you to understand how your own unique biochemistry holds the keys to moving you to ultimate well-being.
Margaret Beeson, ND
The founder and owner of Yellowstone Naturopathic Clinic, Dr. Beeson is a national leader in efforts to advance the quality of naturopathic care and integrate conventional and alternative medicine for patient benefit. She brings 40 years of medical experience to her practice, including a 20-year career as a nurse, certified midwife, physician assistant, and nutritional consultant. Before completing her naturopathic training at Bastyr University, she served in the U.S. Navy Medical Corps, and worked as a hospital and private practice nurse involved in surgery, recovery, acute and chronic care, ICU, psychiatry, allergies, nutrition, and environmental medicine. Dr. Beeson is committed to her Montana community, advancing clinical training for NDs, and collaborating with the conventional medical community.
Katherine Birchenough MD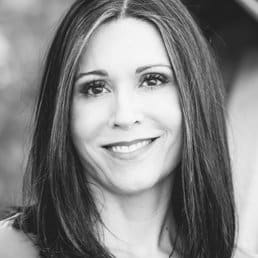 My open-minded approach and perceptive insight will empower you to achieve a higher state of health, and a higher state of self.
Alisun Bonville, ND
Dr. Bonville grew up in eastern Montana. During college, she struggled with her own health and wanted more knowledge on natural therapies.
She finished a post graduate internship for Medical technology. After moving to Portland, Oregon she worked as a licensed Medical Technologist for seven years in an oncology clinic. There, she realized that her path was to prevent people from getting sick, which lead her to the National University of Natural Medicine, a naturopathic medical school. It took her five years and the birth of her first child to complete medical school. There she learned how to prescribe conventional medication and administer alternative/complementary therapies.
My passion for learning lead her to focus in Women's Health, Hormone Balancing, Gastroenterology and General Family Medicine. While in medical school she was also drawn to the ancient wisdom of Ayurvedic medicine and did many extracurricular studies to help balance the energetics of the body.
In 2012 her family had the opportunity to return to her home of Montana. She was inspired to open Spring Integrative Health to help bridge the gap between conventional and naturopathic medicine. "I truly believe that all forms of medicine have valuable tools to help one improve their health.  This is why I create lasting connections with medical doctors on my patients behalf and create a community at Spring Integrative Health to offer many types of therapies."
Katie Carter, ND
Katie Carter ND a 1986 graduate of NCNM has a successful Naturopathic practice in rural Polson, Montana which is on the Flathead Indian Reservation, with a satellite in Whitefish, MT and Missoula, MT. A role model for NCNM and Bastyr preceptoring students, she loves to teach and enjoys sharing her knowledge on practice building, homeopathy, herbal medicine, nature cure, strain/counterstrain, neurotherapy, prolo, ozone therapies, neural prolo, and biotoxins.
Throughout Western Montana she is known for her expertise in pain, autoimmune and endocrine disorders. She's a trainer for Dr. Frank Shallenberger's prolozone courses, and has presented twice at the AAOT, to an international audience of ozone researchers and specialists.
Liz Cavin, ND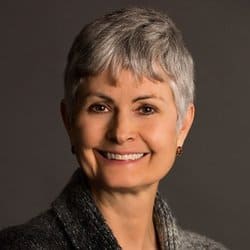 Dr. Liz Cavin takes the time to understand your unique health concerns and health goals. She considers your health history, your sleep routine and diet, the supplements and medications you are taking, your stress levels, your digestive health and much more.  She does this to get a full picture of your health so she can address your symptoms and develop a personalized plan that will help you feel and stay well.  Dr. Liz Cavin listens to you, she pays attention to your main health complaints and your health goals. She practices women's healthcare and supportive cancer care.  Some of her areas of focus are thyroid imbalances, hormonal imbalances, autoimmune disease, digestive issues, high blood pressure, pain management, bio-identical hormones and preventative medicine. Dr. Liz Cavin uses lab testing, supplements, botanical medicine, nutrition, trigger point therapy, flower essences and  homeopathy to help you improve your health.
Grace Charles, ND
I began my private practice, Steamboat Naturopathic, because there is a need for more naturopathic doctors in Steamboat.  There are a lot of fabulous conventional MDs, DOs and alternative healthcare practitioners.  Unfortunately, there is a lot of patient confusion in the middle.  My role, so far, has been to help people understand when the conventional path is appropriate, or when it's better to take advantage of an alternative approach. My priority is to find a diagnosis and then treat at whatever level the patient is comfortable.
Steamboat is an incredible place to practice healthy living. My goal is to become a resource for the community.  My training is vast, and I want Steamboat to make use of that.  If doctors in the community have questions about natural medicine, I want to be the person they call.  If community members have questions about products that they've read about or side effects of certain supplements, I want them to call my office, whether or not they are my patients. I don't plan on going anywhere.  My husband and I love Steamboat and we want to make it work here for the long haul.
Debra Lynn Dadd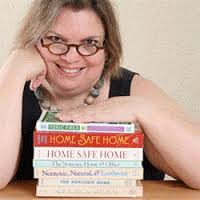 Debra Lynn Dadd brings more than thirty years of research and real-life experience to her work as a consumer advocate for health and the environment.
The author of Toxic Free, Debra was the first to alert consumers to the toxic chemicals present in everyday household products and reveal both the short- and long-term health effects, as well as safe alternatives. Debra was also the first to catalog nontoxic products, making them easily accessible to everyone. Her books on toxic-free living have been continuously in print since 1982.
Dawn Dalili, ND
Helping you regain your health and live the life you want to live is my passion.
I create comprehensive programs that do more than treat the symptoms or manage the disease. I listen deeply for what is working and what isn't. Then I outline a clear and customized approach that will help you move toward the life you want and the vibrant health you deserve.
Pamela Defuentes, ND
My mission as a doctor for 36 years has been to help people achieve their maximum potential in life. I began as an MD in Spain. Then, I was a postgraduate in Natural Healing and Osteopathy in England. After earning a Naturopathic degree in the USA, I became licensed as a Primary Care Doctor in Montana. I am presently practicing as a Naturopathic Physician in Bozeman, Montana. I am a member of the AANP (American Association of Naturopathic Physicians) and the MANP (Montana Association of Naturopathic Physicians).
When you first find my office, together we will address the issues that you bring, whether they are physical, mental, emotional, or a matter of changing habits. As the issues are resolved, you will feel empowerment in knowing the effect that food, thoughts, and emotions have on overall health. You will be on the fast track to achieving your goals, and I will be delighted to be your coach.
Being a patient at the clinic will bring you new direction in life. Not only will physical health improve, your mental-emotional approach to your health will change. Blockages to good health will open, and you will achieve your idea of perfect health.
Mark Flannery- HealthWise Clinical Nutrition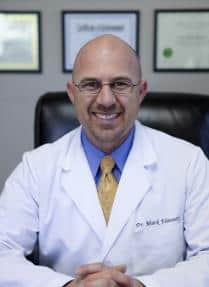 Mark Flannery, DC, MS, BS, FAAIM, DCBCN, DCCN, CNS has become highly skilled in the practice of functional medicine. He consults with patients nationally and internationally using advanced nutritional therapies to help patients who suffer from autoimmune disorders, chronic illness, vaccine damage and other immunological challenges. Dr. Flannery is adamant that it's not just a patient's symptoms that need to be addressed, but the underlying cause of those symptoms.
Cheryl Gray, RD, Executive Director at Environmental Health Symposium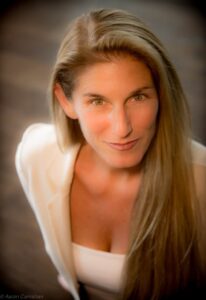 Cheryl Gray is a registered dietitian and a natural leader who inspires others with her passion for individualized nutrition, functional medicine, and wellness. She graduated at the top of her class from Colorado State University with a degree in Human Nutrition and Dietetics and completed her clinical internship at the University of California, San Francisco Medical Center.  She went on to serve as Chief Clinical Dietitian for the Motion Picture Television Hospital in Los Angeles, CA, and consulted with several long-term care facilities in Southern California.  With over 20 years experience, Cheryl has worked in the nutraceutical industry for leading companies as Metagenics, Pharmax, and Thorne Research, where she educated physicians on the value of nutrition and functional medicine principles. Her focus has been on teaching others to restore optimal health and wellness by correcting the underlying cause of disease.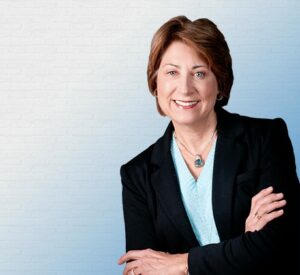 Dee Harris is a Registered Dietitian-Nutritionist, Licensed Dietitian-Nutritionist, Certified Diabetes Educator and an IFM – Certified Practitioner. Her practice provides personalized Medical Nutrition Therapy and individualized Wellness Plans supporting patients on the path to reaching their health goals. She graduated from the University of Georgia and completed her Dietetic Internship at the Weill Cornell Medical College in New York City. Her practice is built upon a solid foundation of clinical experience spanning 30 years that encompasses a myriad of nutrition, health, and wellness solutions. In her private practice, Dee works closely with clients to identify and remedy the underlying causes of complex chronic diseases. She develops individualized patient centered solutions including nutrition, diet, and health coaching to treat and prevent illness. Her practice philosophy includes integrating science based alternative and integrative modalities with traditional western medicine.
David Jockers, DNM, DC, MS
Dr. David Jockers DNM, DC, MS is a doctor of natural medicine, functional nutritionist and corrective care chiropractor. He currently owns and operates Exodus Health Center in Kennesaw, Georgia.
He is also the author of the best-selling book "SuperCharge Your Brain" the complete guide to radically improve your mood, memory and mindset and the SuperCharged Recipe book with over 180 full-color recipes to help you take back control of your health.
He has developed 6 revolutionary online programs with thousands of participants.  These programs include E-guides, recipe guides, meal plans and video instructions including "The Sugar Detox," "The Cancer Cleanse," "Navigating the Ketogenic Diet," and "The Digestive Health Restoration Program," and "The AutoImmune Elimination Program" and the "Super Brain Program."
Dr Jockers is a sought after speaker around the country on such topics as weight loss, brain health, functional exercise, natural detoxification and disease prevention.  Dr Jockers sees patients at his clinic, Exodus Health Center and he does long-distance consultations by phone or Skype to help customize specific lifestyle plans to help individuals improve performance and beat chronic disease.
Melody Keller, ND
Hello, my name is Dr. Melody Keller. I was born in the Black Hills of South Dakota, but my family moved to Seattle when I was four years old. Yes it really does rain there as much as you think it does, good old liquid sunshine as my Dad called it! It is nice to live in a place with seasons again and have sunshine frequently.
I am the oldest of three siblings. I have a wonderful brother and sister and my parents as well.  I recently got married to Rhema Keller, which is what brought me to Glendive, Montana.
I graduated from Bastyr University in Seattle with my degree in Naturopathic Medicine. I completed my bachelor's degree at Eastern Oregon University where I studied biology and chemistry.
I enjoy many activities including rollerblading, camping, white water rafting, hiking, badminton, biking, and cooking among others. I would love to become better at tennis, windsurfing (as in, stay upright longer than 10 seconds!) and ballroom dancing.
Dee Koloski, ND, L.Ac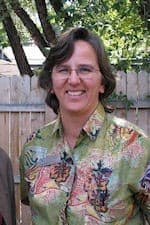 Dr. Dee Koloski is a registered naturopathic doctor and licensed acupuncturist in Colorado.  She enjoys taking the time to fully understand each individual's concern, and pair the appropriate healing modality to the patient.
In addition to the naturopathic modalities of nutrition, herbs and homeopathy, Dr. Koloski uses multiple Chinese medicine modalities with her patients, including acupuncture, moxa, cupping, MPS (Microcurrent Point Stimulation), Qi Gong, biopuncture and electrical stimulation.
Dr. Koloski is a 2001 graduate of the National University of Natural Medicine (NUNM) in Portland, Oregon. In addition to completing the typical four-year course of study in the naturopathic doctoral program, she completed the certificate in homeopathy, which required 384 additional class hours and an additional 100 clinical hours under the direct supervision of homeopathic doctors. Dr. Koloski also earned a Master of Science of Oriental Medicine (MSOM) after a three-year course of study and is a Diplomate of Chinese Medicine through the National Certification Commission for Acupuncture and Oriental Medicine (NCCAOM).
Erika Krumbeck, ND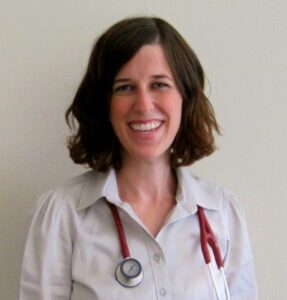 Dr. Erika Krumbeck, ND is founder and editor of Naturopathic Pediatrics. She is also the owner of Montana Whole Health, a naturopathic medical clinic in Missoula, Montana where she specializes in pediatrics, infertility and postpartum women's health.
Dr. Krumbeck received her Doctorate of Naturopathic Medicine from Bastyr University and is a licensed physician in the state of Montana. Prior to her medical training she studied visual arts and biology at Gonzaga University where she graduated with Magna Cum Laude distinction.
Dr. Krumbeck is one of few physicians specializing in the treatment of chronic health conditions in children. Having extensive experience working with both conventional and naturopathic physicians, Dr. Krumbeck integrates this knowledge to provide the best possible care for her patients. She also sees adults of all ages and appreciates that the best healing occurs when the whole family is involved.
Eric Mallory, MD, ND, L.Ac
Eric Mallory is a Licensed Acupuncturist with additional degrees of Doctor of Medicine, and Doctor of Naturopathic Medicine. He specializes in treating  patients with Naturopathic Medicine, Acupuncture and Chinese Herbology. In 1988 Eric began his long journey of natural medicine studying herbs and energy medicine and eventually in 1993 began Chinese Medicine study at Five Branches University, graduating in 1996. Dr Mallory currently teaches as a Clinical Supervisor at Oregon College of Oriental Medicine, in Portland. He now treats private Naturopathic and Acupuncture patients, at Madras Physical Therapy, as well as in his Bend Clinic.
Dr. Mallory began his acupuncture practice as a partner in Silk Road Acupuncture Center in Ft. Collins, CO, with the renowned James Ramholz, OMD. During his seven years at Silk Road, he became the only acupuncturist taught the entire Korean Dong Han Daoist system of Pulse Diagnosis, as it was taught to Jim. Jim and Eric, began teaching Advanced Pulse Diagnosis, in Denver in 2001 until Jim's death, in 2004. After Jim's death, in order to make his diagnostic skills leading edge, Eric then attended A.U.C. School of Medicine and earned his degree as a Doctor of Medicine. He is also a graduate of NCNM in Portland, where he earned his doctorate in Naturopathic Medicine. Dr. Mallory has advanced training in Oxidative therapies such as Ozone Therapy, Prolozone, Prolotherapy, and Major Autohemotherapy. He is also trained in  IV Chelation, Vitamin IV therapy, Functional Medicine, Bio Identical Hormones.
Linda Melos, ND
From my own health experiences, I became motivated in my early 20's to get the word out that there are effective alternatives to toxic drugs and surgery — methods that work in alliance with the natural healing mechanisms of the body to restore overall health — rather than suppressing a few key symptoms as many pharmaceutical drugs do.
I graduated from National College of Naturopathic Medicine (Portland, OR) in 1980. I also hold degrees in psychology and human biology.
I also have had training in massage, trigger point therapy, neuro-muscular therapy, Soma therapy, connective tissue massage, Holographic Repatterning, NAET allergy elimination technique, Body Talk, Emotional Freedom Technique (EFT), NeuroModulation Tecnique (NMT) and Neuroligical Integration System (NIS, otherwise known as Neurolink).
I opened my present practice in Sequim, WA in 2003.
Dr. Denice Moffat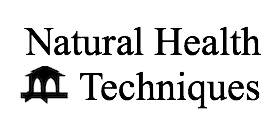 Dr. Denice Moffat, medical intuitive, is a veterinarian and Certified Traditional Naturopath through the American Naturopathic Medical Association. She has a Master's degree in Biology; a Bachelor's in Animal Science is certified in Contact Reflex Analysis (www.crahealth.org) and is a Teaching Karuna Reiki Master
Wendy Myers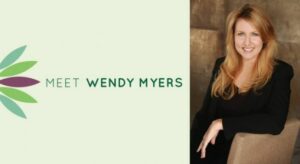 Wendy Myers, FDN-P, NC, CHHC is an expert in detoxification and minerals.  She is passionate about educating the public on the importance of long-term detoxing considering our toxic world.  She healed her own health issues through hair mineral analysis and developed a unique detox and supplement program. Wendy wants to help others do the same.
Wendy founded Liveto110.com to communicate her research to the public in the areas of metal toxicology, detoxification, supplements, and nutrition.
Deborah Post- Well Bridges Inc.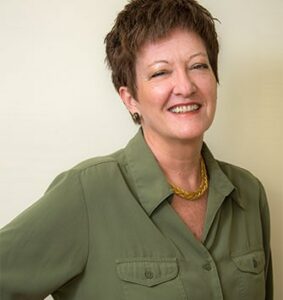 Deborah J. Post, MSN, ARNP is a nationally board-certified, advanced nurse practitioner with over 36 years of experience in holistic care, and she is licensed in the state of Florida with prescriptive privileges. She has worked extensively with chronic fatigue syndromes, male and female hormonal imbalances and adrenal stress disorders, women's health care, autism, ADD, depression and anxiety, insomnia, acute and chronic disease states, and other related health issues.
Nancy A. Rao, ND, L.Ac
Nancy A. Rao, ND, LAc graduated from National College of Naturopathic Medicine (NCNM) in 1985 and Oregon College of Oriental Medicine in 1986. She has been in Colorado for over 28 years.  Dr. Rao is registered to practice Naturopathic medicine and is licensed as an Acupuncturist in Colorado. She is certified by the National Certification Commission of Acupuncture and Oriental Medicine and additionally is a member of the Colorado Association of Naturopathic Doctors (CoAND), American Association of Naturopathic Physicians (AANP),  the Acupuncture Association of Colorado (AAC), and the Oncology Association of Naturopathic Physicians (OnCANP).
Dr. Nancy A. Rao is committed to helping people of all ages find balance and health in their everyday lives, whether facing acute problems, or chronic disease. As a naturopathic doctor and acupuncturist, for over 30 years, she has a unique ability to help people take a personal role in their health through nutrition, botanical medicine, homeopathy, Chinese medicine and lifestyle changes.  She enjoys working with children and families, and challenging progressive/chronic diseases.  She is the founder of the Boulder Naturopathic Clinic.
Dr. Andrea Romero- Intermed Naples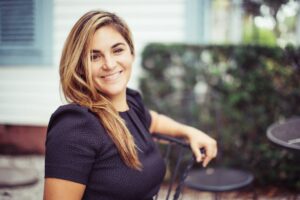 Dr. Romero, D.O.M., is a Florida Licensed Doctor of Oriental Medicine, as well as nationally certified as a Diplomat of Oriental Medicine by the National Commission for the Certification of Acupuncture and Oriental Medicine (NCCAOM). She holds a bachelor's degree in contemplative psychology and expressive arts in therapy from the Naropa Institute in Boulder, CO
Dr. Julia Scalise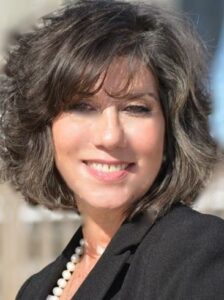 Julia Scalise has achieved her goal in becoming a Holistic Health Practitioner with a degree in Naturology. As a Naturologist, Julia uses nothing artificial and fully embraces the physical, mental, emotional and spiritual concepts of health. Julia assists her clients with guidance and education, to help them achieve optimal wellness based on individual make-up and lifestyle preferences. Her goal is to motivate and expose her clients to holistic knowledge and techniques which promote health and well being. She works with her patients from across the United States reviewing healthcare information and consulting with the patient independently or in conjunction with their existing health care provider(s).
Jacob Schor, ND, FABNO
Dr. Jacob Schor was born in San Francisco, and raised in a suburb of New York City. His eclectic resume includes time as a baker, a meditation instructor, an employee for a corporate food research lab, owner of a pizza restaurant, and telemark ski instructor. In the fall of 1987 Dr. Schor attended the National College of Naturopathic Medicine.
He is currently secretary of the Oncology Association of Naturopathic Physicians (www.oncanp.org) after serving as president for several terms.  He has recently been elected as a board member of the Colorado Association of naturopathic doctors, again having served as president of the association many years ago and is a past board member of the American Association of Naturopathic Physicians (www.naturopathic.org).  Apparently he has a hard time saying no when asked to help……
He is the associate editor of the Natural Medicine Journal and also a frequent contributor (naturalmedicine.com) and a regular contributor to the Townsend Letter for Doctors.  He serves on the editorial board for Naturopathic Doctors News and Review (NDNR.com), Integrative Medicine: a Clinician's Journal (IMCJ.com), Vital Link (the Canadian Naturopathic Association's journal) and probably a few others whose names escape him at the moment.
Dr. Jennifer Weinberg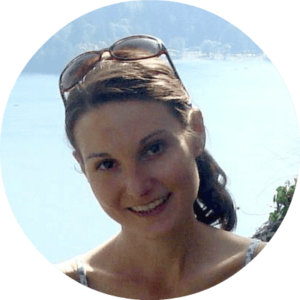 Preventive and Lifestyle Medicine Physician, Environmental Health Expert, Author of The Whole Cure & The Simple Pure Whole Wellness Solution, Speaker, Editor & Health Communications Expert, Corporate Wellness Specialist, Interdisciplinary Yoga Instructor and Certified Health Coach.
Tara Wilcox, ND
Dr. Tara Wilcox is a licensed Naturopathic Doctor who received her degree from the Southwest College of Naturopathic Medicine in Tempe, Arizona. As a native Montanan, Dr. Wilcox has returned to Montana and open a practice in the Bigfork area as a Primary Care Physician. Her background includes seven years of experience in the healthcare field prior to medical school as a rehab tech in the field of brain injury and later as a data analyst for the quality department of a major hospital. During this time, she realized that she loved healthcare and medicine, but wanted to have more options than was afforded a traditional medical practice.
As a licensed general family practitioner, Dr. Wilcox works with people of all ages, and has focused her work and training in the areas of women's health, chronic and acute illnesses, hormone balancing, gastrointestinal health, stress management, body detoxification, permanent weight loss, healthy aging, autoimmune conditions, lyme disease, anxiety, and depression.