Activated Carbon vs Charcoal Air Filters: Are They the Same?
The filters that you use and integrate within your air handling systems inside your home or even free-standing air purifiers in this space are an integral part to providing your home with air pollutant protection in the air of your home. Air filters are designed to be placed within an air quality device to help pull air into the filter and allow for the filter media of the air filter to work to trap pollutants within the material – whichever type of material is used in the specific filter used in this environment. Usually an air filter is a device that is composed of fibrous and porous materials that are used to aid in the capability of the air filter to remove pollutants from the air.
Among the different types of air filters and air filter materials/technologies used today, carbon is one of the most popular options due to its known capabilities of removing a variety of pollutants from the air such as chemicals, noxious odors, etc. Carbon air filters are known to be a highly effective air filter material that will work in both stand-alone air purifiers and air handling systems inside of a home to provide air filtration protection. However, when it comes to carbon air filters people may have many questions such as, is activated carbon the same as charcoal air filters, will these filters work for a long period of time, and is this the best air filtration technology used to remove chemical and odors from the air?
In this article we are going to learn more about activated carbon vs charcoal air filters and discuss the many capabilities and downfalls of carbon air filters to remove airborne pollutants from the air of an indoor environment.
What is a Carbon Filter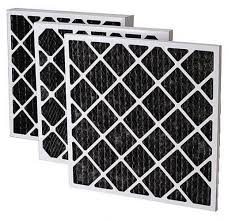 A popular type of filtration technology, carbon air filters are composed of small pieces of carbon that are usually present in granular or powdered block form that have been pre-treated to be extremely porous to allow the carbon material to easily and effectively capture pollutants on the material as air flows through the filter media. Carbon has been used for centuries now, dating back when humans began to use this technology specifically for water filtration due to the technology's inherent capability of adsorbing pollutants from a variety of sources. It wasn't until the beginning of the 1900s that carbon started to be used commercially for both water and air filtration.
Carbon materials that are used in air purifiers and other filtration solutions is placed through a process which will consist of baking the carbon to dry it out. The heat that is produced during this baking process drives out any impurities and will cause the carbon to break at the microscopic level. When this occurs, it will open up and create a larger surface area on the carbon media that will allow for the carbon to capture and trap more pollutants that it comes into contact within the air. According to the EPA, the inherent capability of carbon to trap and capture pollutants onto its carbon media is referred to as Adsorption, the chemical process of organic materials in the air to stick to the filter media of the carbon.
How Air Filters Work
To better understand how the carbon air filter technology works it is important to break down the basics of how an air filter works when placed inside of a home to filter the indoor air in this space. No matter the application or the material of the air filter, they will all work in the same way when it comes to filtering out airborne pollutants. Air filters work by cleaning the air that is passed through the filter media, removing those pollutants in the air such as dust, hair, pet fur, dirt, and other debris in the air. The media of the filter that is used in the air handling system or air purifier will be constructed of certain materials (such as fiberglass, polyester, HEPA, or carbon) that will be designed specifically to have weaved materials that will allow for pollutants to be trapped on the media, creating a tortuous passage to airflow. Larger particles will be caught in the fiber material of the filter media and allow for clean air to pass through without these pollutants in them.
As the air filter becomes more and more full of particles that are trapped within the filter media of this air filter will further restrict airflow. When the airflow starts to become impeded this will be the time that the air filter will need to be replaced as restricted airflow will lead to potential damage to the air system and will eventually compromise the indoor air quality in this environment.
What Does a Carbon Filter Do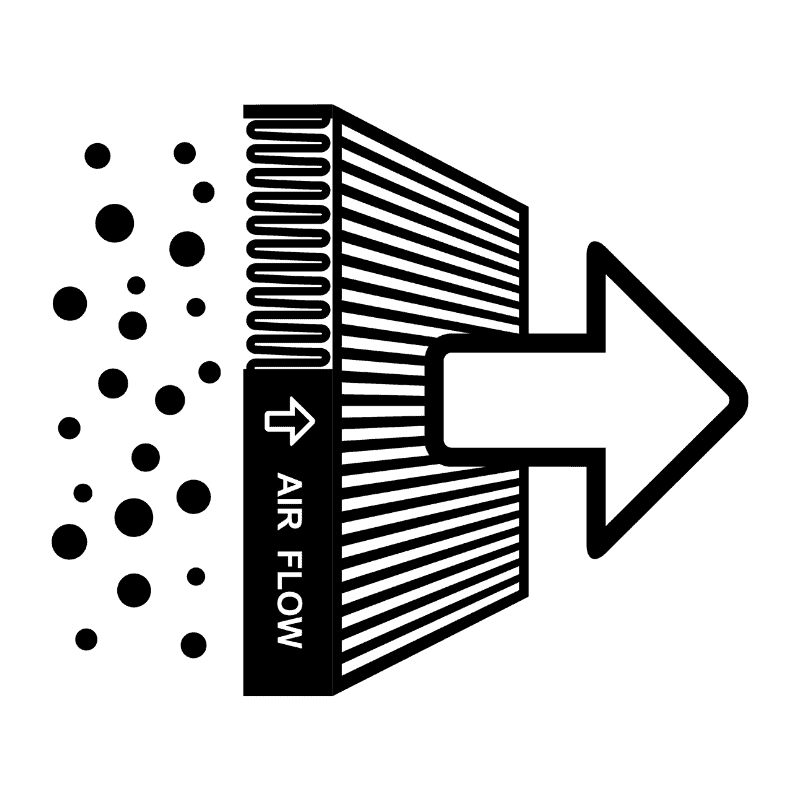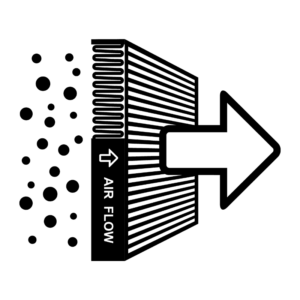 A carbon air filter is a type of air filtration technology that uses chemical reactions to decontaminant air, with many of these carbon filters becoming activated by chemical agents like potassium permanganate to allow the carbon filter media to become highly porous and large for pollutant collection. When carbon material has become treated with other chemical agents such as potassium permanganate, the carbon will become referred to as "activated" due to its use of chemicals to activate the carbon filter media allowing it to capture more pollutants on the carbon media.
Generally, however, carbon filters will work by allowing contaminated air to enter into the filtration system, allowing it to pass through the carbon filter and allowing the pollutants to undergo adsorption. When pollutants undergo this adsorption process it will leave the pollutants filtered and purified. The pollutants that activated carbon will capture and trap will include chemicals, gases, and noxious odors that the carbon filter comes into contact with when air is passed through the filter media. Typically, however, many air purifiers that utilize carbon air filters will also use HEPA filters in conjunction to help capture and eliminate fine particulate matter in the air.
Types of Activated Carbon
When it comes to activated carbon there are two different types of activated carbon that are typically used in activated carbon air filters; powdered activated carbon and granular activated carbon. Each of these two types of activated carbon will work in specific ways when used in air filters, and thus the reason why they are the two types of carbon air filters that people choose from today.
Granular activated carbon filters are made using carbon that has been grounded up and that is held together inside of an air cartridge. Granular carbon air cartridges (GAC) will allow for loose debris of carbon in these filters to easily escape from this filter. This loose granular carbon air cartridge, although it is loose it will be beneficial that it will provide a much higher flowrate, which will let more airflow pass through this specific type of carbon air filter.
Whereas activated carbon block filters are made by grinding activated carbon into a fine powder and this powder is then mixed with a food-grade binder and will result in a mixture that is heated up and compressed into a solid block. The carbon block filter is usually ground into a solid block and are up to 5 to 20 times smaller than the particles used in granular activated carbon.
Activated Carbon Uses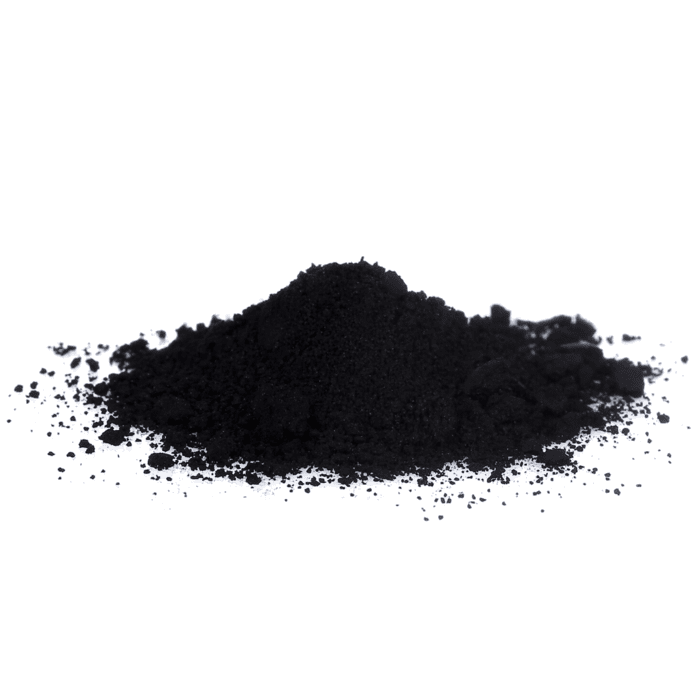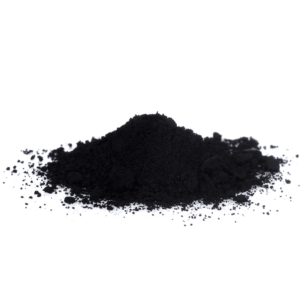 The activated carbon that is used in air quality products such as air purifiers and air filters are very versatile and can be used in a variety of products used regularly. The carbon technology is a versatile filtration technology that has strong capabilities for a variety of solutions. According to Wikipedia, activated carbon is used in a variety of products such as air purification, decaffeination, water purification, medicine, sewage treatments, teeth whitening, and in respiratory mask filters. However, the most prominent uses of carbon are the use of it in water and air filtration for cleaning and purifying these sources.
The activated carbon will work to purify the air and leave the space eradicated of pollutants trapped in the air and water, depending on what you are trying to purify. The use of activated carbon has increased over the years, as we have seen more and more household items containing carbon as an ingredient in their products either to provide purification or cleaning powers.
Can You Reuse Carbon Filters
When it comes to reusable air filters, there are some types that depending on the filter material will be classified or effective as a reusable filter to place back into your air handling system or air purifier. However, when it comes to carbon filters are, they reusable? Carbon air filters are a type of air filtration technology that can sometimes fill up quickly, which will leave the life of the filter fairly short in your home's environment. Carbon filters and activated carbon, which are the same thing essentially, will fill up by weight and once the filter media of the carbon becomes saturated or full it will block air flow and restrict the capturing of other pollutants on the filter media of the carbon air cartridge.
When it comes to the lifespan of an activated carbon air filter there will be several factors that will play a role in the filter's usage life. The amount of carbon that is held in a carbon filter air purifier will be a significant contributor to how long the carbon air filter lasts, such as if it contains 5lbs of carbon it can last for months, typically. Additionally, the conditions inside of an indoor space will also have a direct influence on the carbon filters usage, with more pollutants in the air the less time the carbon will last in the environment.
Carbon Air Filter for Home
Carbon air filters are popularly used in homes for both treatment of chemicals and gaseous compounds. Activated carbon air filters are known to effectively adsorb hundreds of different chemicals and odors from the air as it comes into contact with the carbon technology. However, when it comes to carbon air filters, they are not especially capable of removing some common chemicals such as formaldehyde or hydrogen sulfide, like other air filters are capable of removing from the air. When it comes to carbon air filters for home use, most homeowners look to use this type of air filtration as a means to quickly and effectively remove toxic gases and offensive smells from an indoor space, such as cigarette smell and other noxious odors.
However, is a carbon air filter really the best type of air filter to use to remove noxious and toxic chemicals and odors from the environment, or is there a superior option that could be a better alternative when it comes to removing these airborne pollutants from a home's air space?
Best Air Purifier for Chemical and Odor Removal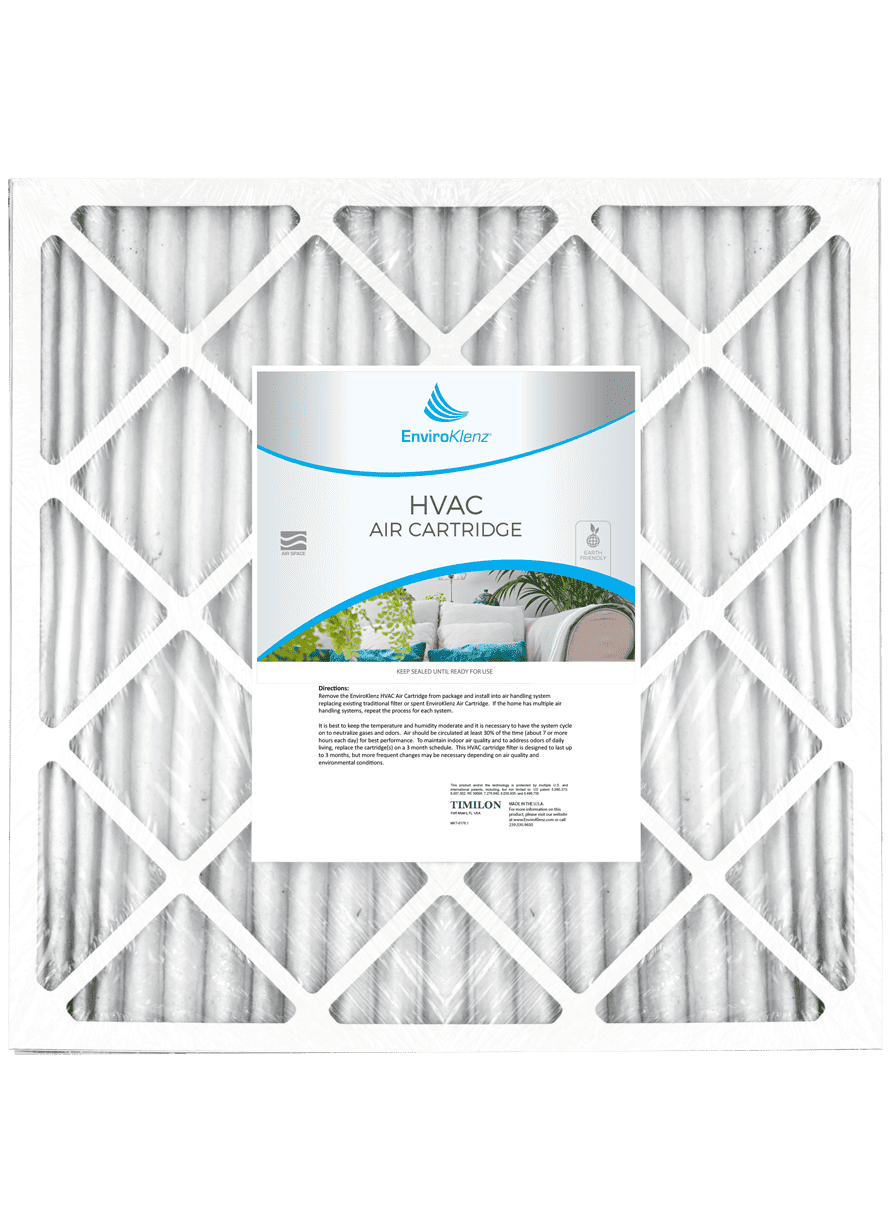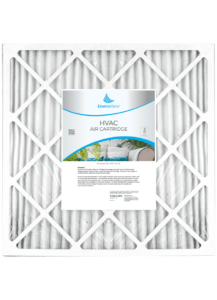 When it comes to selecting the superior form of air filtration technology for removing chemicals and noxious odors from the air space of an indoor environment, one of the best proprietary technologies that is both safe and effective is EnviroKlenz HVAC Air Filter or EnviroKlenz Mobile Air System. The EnviroKlenz proprietary technology is a nontoxic earth mineral blend that works safely and effectively to capture, contain, and neutralize a variety of airborne pollutants such as noxious and toxic chemicals and odors from the air. This revolutionary technology is easily integrated into a variety of air quality products such as air purifiers and HVAC filters to provide an indoor environment with air filtration to remove airborne pollutants that can be compromising the overall indoor air quality and even occupant health.
The EnviroKlenz HVAC Filter can easily be integrated into a home's air handling system to allow for air flow within this indoor space to be filtered through the EnviroKlenz earth mineral technology for noxious and toxic chemical and odor removal such as VOCs. The HVAC Filter by EnviroKlenz will last for up to 3 to 4 months in a home, depending on the conditions in the environment. Whereas the EnviroKlenz Mobile Air System contains two stage of filtration which includes the EnviroKlenz earth mineral technology for odor and chemical removal, as well as a hospital-grade HEPA filter for fine particulate matter removal larger than 0.3 microns in size.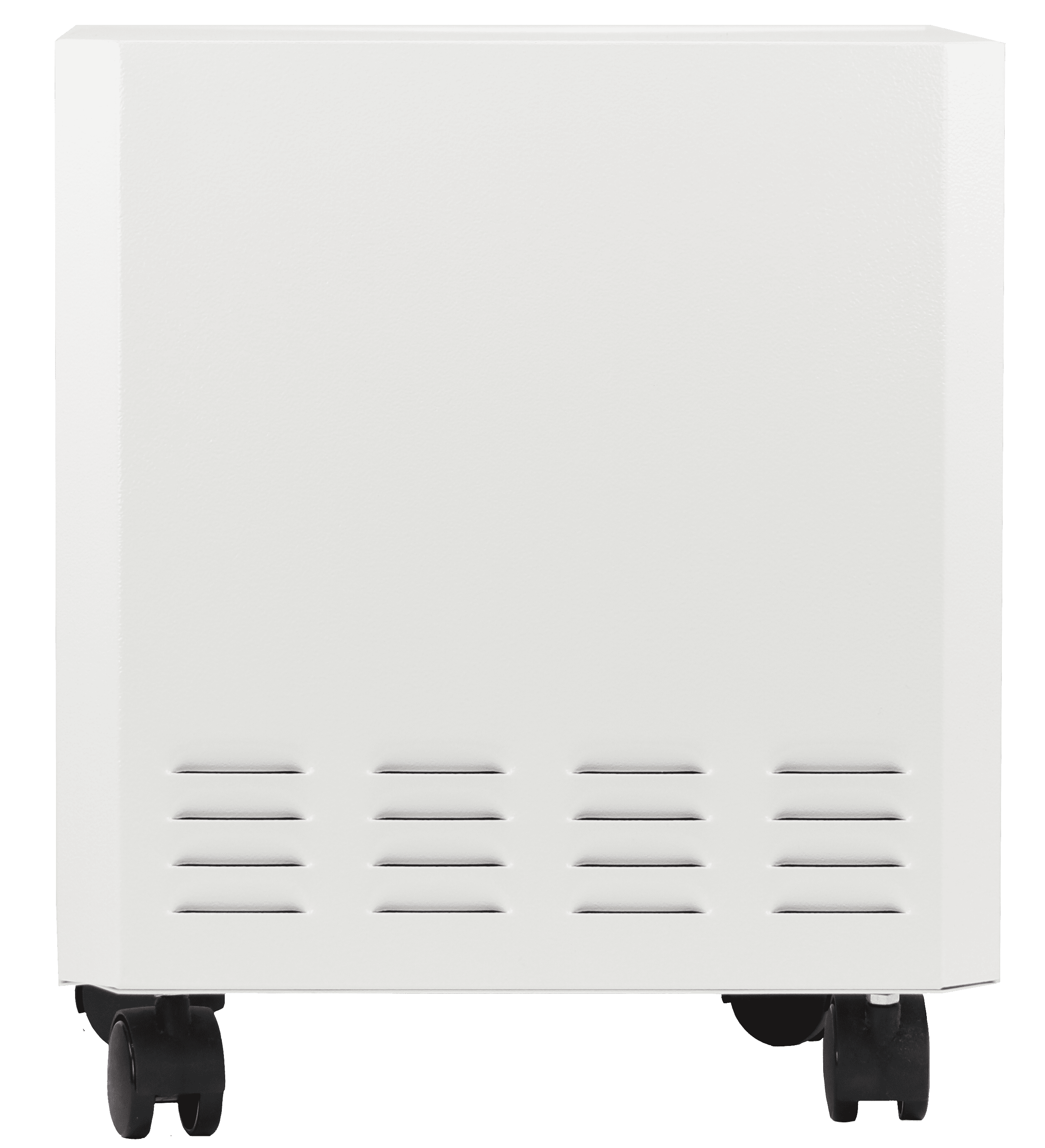 ✓ Patented earth mineral technology works to attack VOCs and break them down on a compound level
✓ No chemicals or masking agents
✓ Will not release any chemicals back into your environment
✓ Safer and faster at removing VOC's than traditional carbon filters and PECO air purifiers