Dr. Caroline Schier EnviroKlenz Promo

Special Offer for Friends of Dr. Caroline Schier
EnviroKlenz Mobile System Promotion
The EnviroKlenz Mobile Air System combines patented EnviroKlenz technology and HEPA filtration to provide "adsorptive neutralization" and removal of a broad spectrum of airborne contaminants such as chemicals, fragrances, VOCs, odors, pollen, dust, mold, allergens, bacteria, and more through the use of environmentally safe and fragrance-free materials.The Mobile System Promotion is priced at a one-time offer of $650 and includes an EnviroKlenz Mobile air system with HEPA filter and EnviroKlenz Filter with
3  free additional EnviroKlenz replacement filters.
Over $300 In savings with 3 free VOC cartridges ( 2 years of replacements)
EnviroKlenz Mobile Air System w/ EnviroKlenz Cartridge and HEPA filter
An easily installed EnviroKlenz-Air Cartridge contains a proprietary blend of materials to neutralize odors, chemicals, gasses, Volatile Organic Compounds (VOCs), and larger particulates.
A multi-speed blower offers the quiet and efficient airflow. The low setting allows for near silent operation while still maintaining odor elimination. Medium to High speeds creates maximum air efficiency at noise levels still suitable for residential and commercial use.
Affordable maintenance costs.
No tools are required for unit maintenance.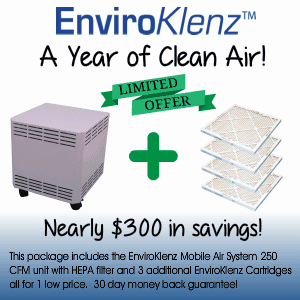 What Makes the EnviroKlenz® Mobile Air System Different?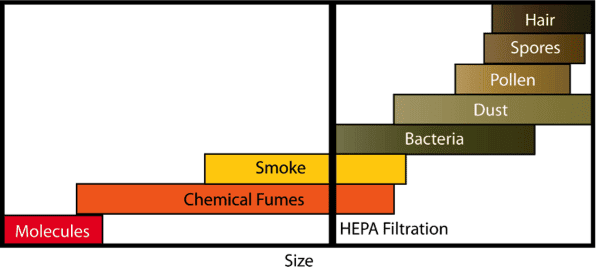 Removal of hazardous pollutants from the air is an important application area with significant impact on human health and quality of life. Portable home air filters, personal protection respirators, and large-scale filtration systems installed in buildings are examples of air filtration products widely used to improve air quality and prevent exposure to harmful chemicals. Air filters removing chemical pollutants, gasses, or vapors, are frequently used in the home where individuals are sensitive to chemicals or other environmental factors or pollutants may be present.
The majority of air systems only focus on particle filtration. These devices may use a combination of traditional MERV rated filters and HEPA filtration. In the image below, HEPA filtration does a good job of removing particulates, but it does not address chemical pollutants and odors.
Need more information? Feel free to visit our EnviroKlenz mobile frequently asked question page
EnviroKlenz® Advantage
EnviroKlenz® products have proven to be highly efficient "destructive adsorbents" for chemicals making them not only competitively advantageous but very attractive in multiple chemical sensitive situations. When the EnviroKlenz materials come into contact with harmful odor-causing chemicals, the metal oxides' active sites first capture the chemical then initiate the neutralization process. This type of action is needed for the numerous types of odorous chemicals that possess a variety of different functional groups. The increased surface area, unique physical morphology, high chemical reactivity, and functional porosity, all contribute to the enhanced chemical adsorption and odor neutralizing characteristics.
 EnviroKlenz materials are highly effective against many common chemical irritants, pollutants, and odors.
 EnviroKlenz technology can offer dramatically increased chemical neutralization capability and broader efficacy towards a variety of chemical classes.
 EnviroKlenz technology can be deployed into existing air handling systems or stand-alone mobile air systems.
 EnviroKlenz technology retains the adsorbed chemicals and/or fragrances.
 EnviroKlenz technology provides superior performance when compared to commercially available counterparts.
How Does the EnviroKlenz Mobile Air System work against Formaldehyde?
Environmental Chamber
In this test, an acute release of formaldehyde occurred in an environmental chamber. Once the formaldehyde levels equilibrated around 100 ppm, the EnviroKlenz Mobile Air System was turned on to rapidly remove the compound from the chamber air. The test was repeated using the same EnviroKlenz Air Cartridge to show capacity. Once the chemical contaminate is inside the proprietary EnviroKlenz Air Cartridge, an adsorptive neutralize process occurs. This means the chemicals are retained, without being released back into the environment.
Once the chemical contaminate is inside the proprietary EnviroKlenz Air Cartridge, an adsorptive neutralize process occurs. This means the chemicals is retained, without being released back into the environment.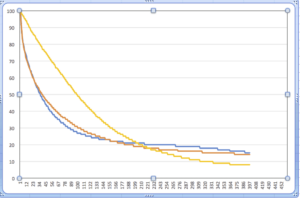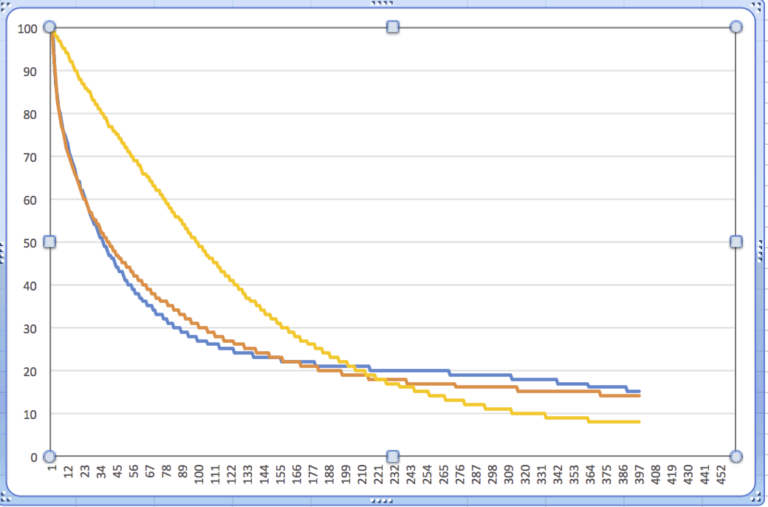 Formaldehyde (ppm) vs Time (min)
Run 1 | Run 2 | Run 3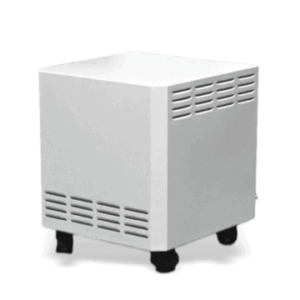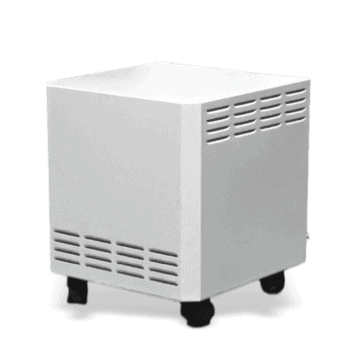 EnviroKlenz Mobile System w/ 3 replacement filters: $650.00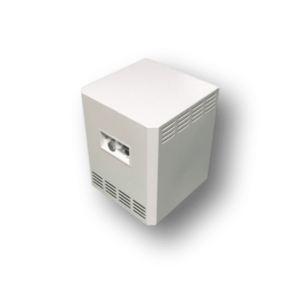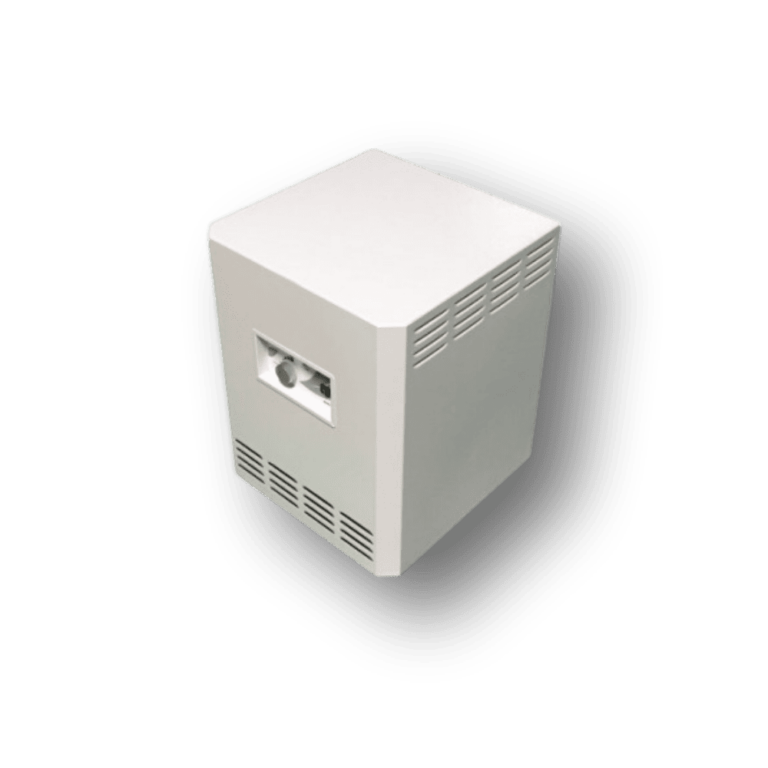 EnviroKlenz Mobile UV Model  w/ 3 replacement filters: $799.00
Levels this high are not expected to be observed in a living environment, as they are 5 times the immediately dangerous level (IDLH) and 50 times more than the permissible level (PEL) for exposure. They were elevated in the test to account for the smaller size of the environmental chamber and the treatment area of the system (7,500 cubic feet).
EnviroKlenz Mobile Air System has the capacity and capabilities to make a significant impact on formaldehyde impacted living spaces.
EnviroKlenz Mobile System

View Below to See Actual EnviroKlenz
Customer Testimonials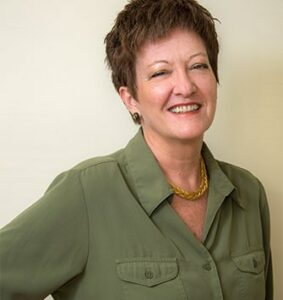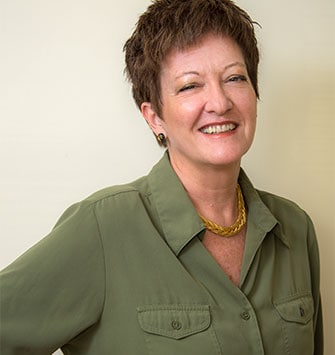 "We have been recommending and using the
EnviroKlenz
Mobile Air System now for almost a year now and am pleased with the quality, affordability, and technology of the unit. My clients have been pleased as well and it is accomplishing what we all want, clean air but with a quiet system that is easily movable to where its needed and ease of use changing filters. When I teach clients about the problems with indoor air, closed windows, and quality they are excited to know a way to solve these issues especially with client that have multiple chemical sensitivities and environmental allergies."
Deb Post, Wellbridges, Inc.
www.wellbridges.com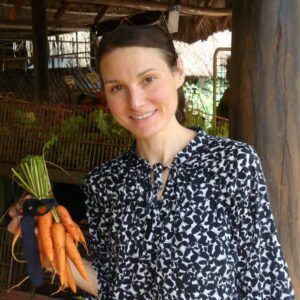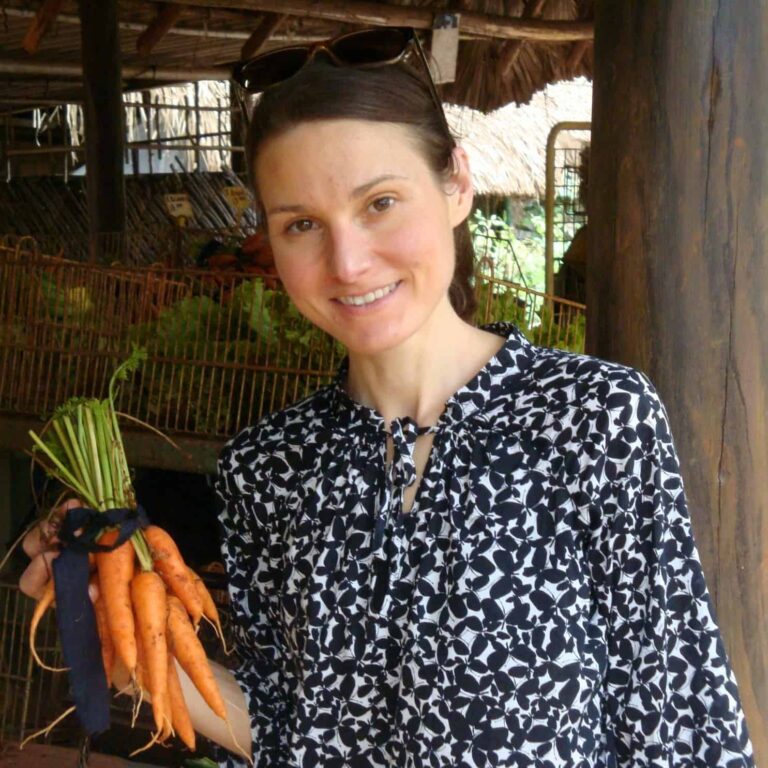 "After searching for a unit to meet these specifications, I recently tried EnviroKlenz's Mobile Air Purifier System. This air purifier is designed specifically for those who are very sensitive, with multiple chemical sensitivities, allergies, and other health issues, making it a good solution for those who truly want to clean up their air.
I have had great results with these products as well and tolerate them even with my extensive allergies and sensitivities. I hope to share more about this technology and these non-toxic options in upcoming blog posts!"
Jennifer Weinberg, MD MPH MBE
www.jenniferweinbergmd.com
I absolutely LOVE my Enviroklenz air purifier. I live in Los Angeles with very poor air quality. In my home I now have peace of mind that my indoor air quality is safe and relish coming home after breathing in toxic air when I'm out. Detox is the top priority in my home and my air purifier helps me to meet my health goals by preventing toxins from entering my body via the air.
Thank you Enviroklenz!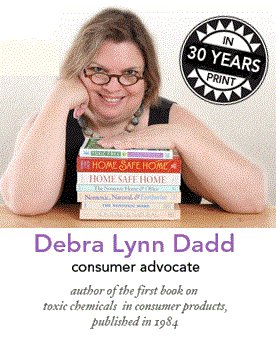 "Indoor air pollution is a major health problem today. There are often more harmful pollutants inside a home than outside—even in smoggy cities like Los Angeles.
EnviroKlenz products offer a quick, easy, effective solution to modern indoor air pollution. These products not only remove pollutants and odors from the air, they destroy chemical pollutants completely by breaking apart their molecular structure.
EnviroKlenz products can be lifesavers for anyone who needs or wants to live in a home free from toxic chemical exposures. They destroy a broad spectrum of toxic chemicals, including fragrance, tobacco smoke, and pesticides.
I have conducted an independent review of the materials used to make EnviroKlenz products, and found them to meet my standards to be considered toxic free. Not only are the products themselves toxic free, they can make your home more toxic free as well.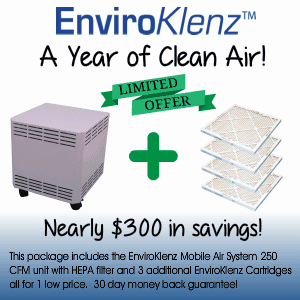 EnviroKlenz Brand Promise
All EnviroKlenz mobile purchases include a 30-day money back guarantee. If for any reason you are not completely satisfied with your order, you may call the Customer support line at 239-331-5711 or email us at Custserv@timilon.com. If you are unsatisfied with your purchase for any reason in the first 30 days of your order, you may request a full refund of your purchase.