Fragrance Sensitivity: How Scents Can Cause Symptoms
Fragrance Sensitivity: How Scents Can Cause Symptoms
Perfume, aftershave, and other scented products are perceived as a pleasure, but for many people they can produce a wide variety of symptoms that can go well beyond pain.It's in our nature to be drawn to and want fragrances to enjoy. Flowers produce fragrance to attract pollinators, and many women and men take advantage of this innate power of fragrance to make themselves more attractive.The use of fragrance has a long history. Though much of the ancient history of fragrance has been lost to time, it is known that as early as 7000 BC, olive oil and sesame oil were combined with fragrant plants to make oils to anoint the body for ceremony and pleasure. Later fragrant herbs were used for healing. Fragrances are mentioned throughout the Bible. Even today fragrant oils have their place in the field of healing: aromatherapy.
We have so many good associations with lovely scents that it might sound strange that fragrances can be harmful to health, but they can.For millennia, all the fragrances were made from plants and animals found in nature. These had healing properties and were compatible with our bodies.But then something happened in 1921. Coco Chanel made a visit to her perfumier, who had been experimenting with synthetic fragrance molecules called aldehydes. Chanel wants a fragrance that was abstract, unique, did not smell like any particular flower, and would last longer than the natural fragrances that faded before the end of the evening. Her perfumier created some samples, and when Chanel chose No. 5, the first fragrances made from synthetic petrochemical ingredients came into the world. Since the early 1980's most fragrances used in commercial products are nearly 100% synthetic.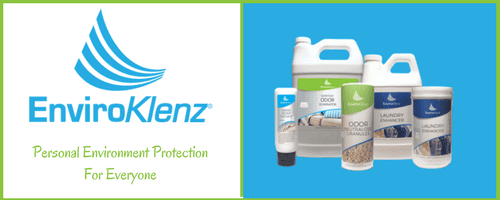 When sprayed or applied on the skin, many synthetic chemicals in perfumes and other scented products are inhaled or absorbed through the skin. This is even worse than drinking or eating a poison. When you ingest a toxic substance, it mixes with the proteins and fats in your stomach, which slow the transfer to the bloodstream. When you absorb a chemical through your skin, it goes straight into your bloodstream, where it can move throughout your body in seconds. And when you inhale a toxic chemical, it moves straight through delicate lung membranes and into your bloodstream even faster Perfume ingredients have even been found in the umbilical cord blood of newborn infants.
In 2010, The Campaign for Safe Cosmetics released a report called Not So Sexy: The Health Risks of Secret Chemicals in Fragrance (www.safecosmetics.org/downloads/NotSoSexy_report_May2010.pdf).They commissioned an independent lab to test 17 fragrance products and found four hormone-disrupting chemicals linked to a range of health effects, including sperm damage, thyroid disruption, and cancer. They noted that the majority of chemicals found have never been assessed for safety by any publically accountable agency, or by the cosmetics industry's review panels.
But there are many more toxic ingredients that are found just in the fragrance itself. SC Johnson revealed that 1500 separate ingredients go into their "Fragrance Palette" used to make their product fragrances. Many fragrance ingredients are listed on the EPA's Hazardous Waste List. They include numerous chemicals that cause cancer, chemicals that affect the nervous system, respiratory irritants, solvents, phthalates, narcotics, and many more.
Also in 2010, The US Centers for Disease Control and Prevention (CDC), a federal agency made a fragrance free policy that applies to all their offices nationwide. The agency issued this policy "in order to protect and maintain safe indoor environmental quality." This established fragrance as an indoor air quality issue.
For your own good health—whether you are sensitive to fragrances or not—your home and workplace should be free of fragrances that are toxic chemical exposures. Natural fragrances are fine, but if you are using any commercial product that says "fragrance" on the label, it's toxic. And sometimes it's not even on the label. Scented cleaning products are not required to list fragrances on the label.
A good way to protect yourself and your family from fragrances is to use a room air purifier. An air purifier can immediately remove any fragrances from the indoor air while you are identifying and replacing any scented products in your home.
How to remove fragrance from your clothes
For those with chemical sensitivities and fragrance sensitivities, a common challenge is the ability to safely remove fragrances and perfume smell from clothing and linens. Another issue to combat is removing detergents & fabric softeners smells from clothing and linens and if you have to wash in a communal situation such as a laundry mat this can pose even great challenges. The EnviroKlenz laundry Enhancer was designed to neutralize and remove fragrance and perfume smell from the source without the use of toxic chemicals or masking agents. EnviroKlenz laundry enhancer is both safe and effective and can be used in conjunction with your normal detergent to get your washable items smelling clean and odor free. For more information on the EnviroKlenz laundry enhancer click the link below!
Our Recommended Solution…
EnviroKlenz Recommends
EnviroKlenz Laundry Enhancer Liquid

$14.99 – $24.99
Made from Earth Minerals & Non-Toxic Ingredients
Fragrance-Free
Safe To Use on All Machine Types including HE Machines
Works To Remove chemical & malodors from all machine safe fabrics
The EnviroKlenz Laundry Enhancer was designed to safely and effectively remove stubborn laundry odors such as chemicals, fragrances, and musty/mildew smell. Safe clothing can be a huge dilemma for those with MCS (Multiple Chemical Sensitivities) and ES (Environmental Sensitivities), thus come in the EnviroKlenz Laundry Enhancer! This enhancer will be your secret weapon to expelling strong odor & chemical smells from your fabrics!
Safe to Use on Cotton, Delicates, Nylon, Polyester, Spandex, Washable Wool, and any Other Fabrics That are Wash Cycle Safe!
Simple Application, Add 1/4 to 1/2 cup in Your Washing Machine With Unscented Detergent
Use Warm Water, High Agitation Cycle
Safely Removes Chemical Odors From Clothing!
We are confident that our EnviroKlenz Technology will drastically reduce the odors in your home, if it doesn't live up to your expectations, we will issue a full refund within 30 days of your purchase!
Click below to buy NOW!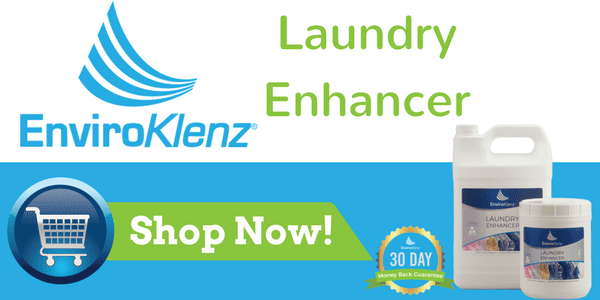 Hear What People Are Saying About Us…