I absolutely LOVE my Enviroklenz air purifier. I live in Los Angeles with very poor air quality. In my home I now have peace of mind that my indoor air quality is safe and relish coming home after breathing in toxic air when I'm out. Detox is the top priority in my home and my air purifier helps me to meet my health goals by preventing toxins from entering my body via the air.
Thank you Enviroklenz!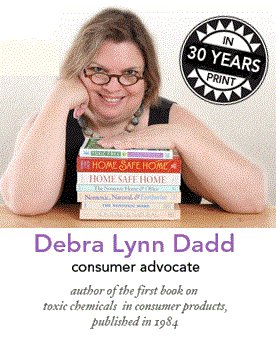 "Indoor air pollution is a major health problem today. There are often more harmful pollutants inside a home than outside—even in smoggy cities like Los Angeles.
EnviroKlenz products offer a quick, easy, effective solution to modern indoor air pollution. These products not only remove pollutants and odors from the air, they destroy chemical pollutants completely by breaking apart their molecular structure.
EnviroKlenz products can be lifesavers for anyone who needs or wants to live in a home free from toxic chemical exposures. They destroy a broad spectrum of toxic chemicals, including fragrance, tobacco smoke, and pesticides.
I have conducted an independent review of the materials used to make EnviroKlenz products, and found them to meet my standards to be considered toxic free. Not only are the products themselves toxic free, they can make your home more toxic free as well.
I have never found an odor-eliminating product that works 100% Then I discovered EnviroKlenz, which is a game changer. Most odor-reducing products contain a slew of awful chemicals that simply mask the smell, but Enviroklenz eliminates the odor completely. These products are safe for my kids, pets, and the environment. I thought nothing would take the odor out of my dog's bed (I have a very smelly Chihuahua), and but when I used the Enviroklenz laundry booster in my rinse cycle, the odor was completely gone!
The granules can be used for a number of different things, including making the interior of my car smell fresh without all those sickly chemicals that make many of us sick. I also love that they don't make any infomercial-ish claims about their products – they don't have to because they actually DO work!
I have really enjoyed putting Enviroklenz to the test. From my son's sticky football clothing to my father's bed linens, this product is doing it's job. I can't believe that the laundry additive worked so well on my son's football equipment.We usually have to keep the bag of equipment in the garage. But after using EnviroKlenz, his equipment bag is sitting in our family room. And no one can tell it's there! AMAZING!
happy cleaning!
After searching for a unit to meet these specifications, I recently tried EnviroKlenz's Mobile Air Purifier System. This air purifier is designed specifically for those who are very sensitive, with multiple chemical sensitivities, allergies, and other health issues, making it a good solution for those who truly want to clean up their air
I have had great results with these products as well and tolerate them even with my extensive allergies and sensitivities. I hope to share more about this technology and these non-toxic options in upcoming blog posts!
Dr. Jennifer Weinberg, MD, MPH, MBE  www.jenniferweinbergmd.com
(5.0 / 5)
"We have been recommending and using the EnviroKlenz Mobile Air System now for almost a year now and am pleased with the quality, affordability, and technology of the unit. My clients have been pleased as well and it is accomplishing what we all want, clean air but with a quiet system that is easily movable to where its needed and ease of use changing filters. When I teach clients about the problems with indoor air, closed windows, and quality they are excited to know a way to solve these issues especially with client that have multiple chemical sensitivities and environmental allergies."