REDEFINING CLEAN AIR STANDARDS IN THE COMMERCIAL WORKSPACE
Carbon
Ionizers
PCO
HEPA
FAST-ACT
ENSURE BUILDING COMPLIANCE WITH CURRENT IAQ STANDARDS
ENVIROKLENZ IS MADE FOR EVERYONE
We're here to build a more sustainable future for all, which is why we prioritize helping Customers in and out of the home. Our reach spreads far, from schools to worship centers, so our contribution to better health and safety continues to grow.
Commercial facility
In this case study, with the EnviroKlenz Air System Plus turned on, PM2.5 levels were consistently kept within the WHO's recommended annual average mean of air quality, aside from minor spikes towards the middle of the week that were quickly reduced.

This demonstrates reduction in PM2.5 due to the added filtration of the EnviroKlenz Air System Plus, and its efficiency at capturing and retaining particulates in a given environment.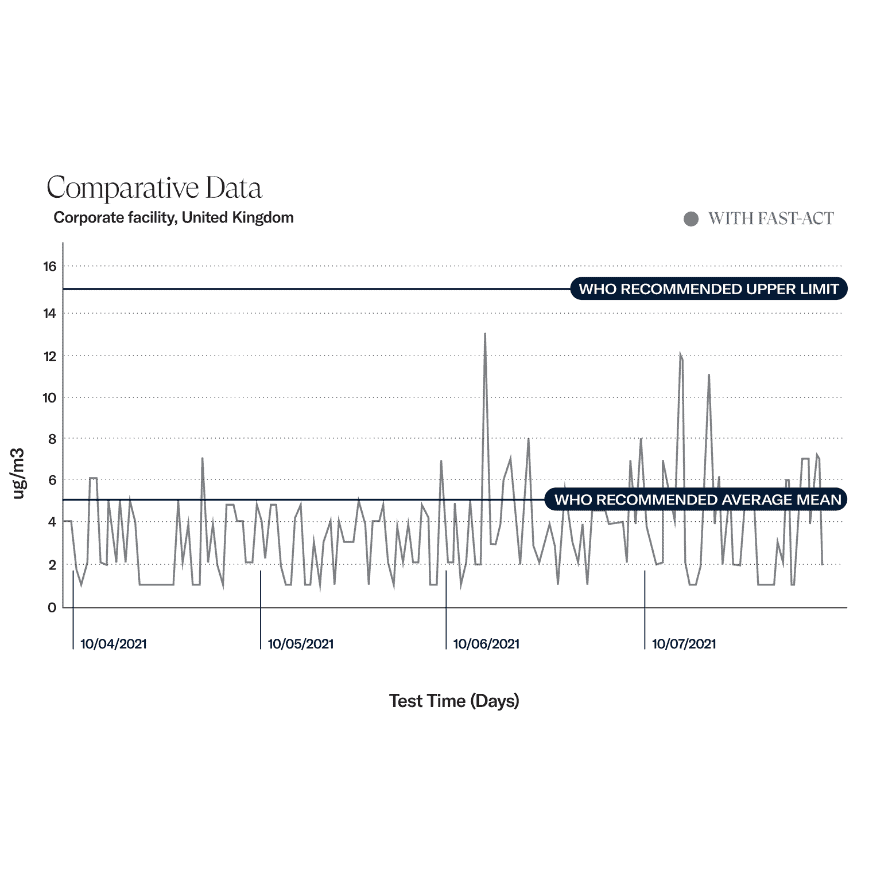 Trusted by industry leaders around the world