Redefining what it means to breathe clean air in healthcare, worldwide
Carbon
Ionizers
PCO
HEPA
FAST-ACT
Ensure building compliance with current IAQ standards
ENVIROKLENZ IS MADE FOR EVERYONE
We're here to build a more sustainable future for all, which is why we prioritize helping Customers in and out of the home. Our reach spreads far, from schools to worship centers, so our contribution to better health and safety continues to grow.
Nurses Station
Healthcare Gymnasium
Healthcare Cafeteria
Nurses Station
With EnviroKlenz ON

Baseline measurements reveal significant spikes in PM2.5 that are 52% higher than EPA's national standard, reaching up to 22.6 ug/m3 of PM2.5.

With EnviroKlenz OFF

Levels of PM2.5 average at 8.4 ug/m3, which is approximately 63% lower than average measures taken without added filtration; further, this is 20% lower than EPA's national standard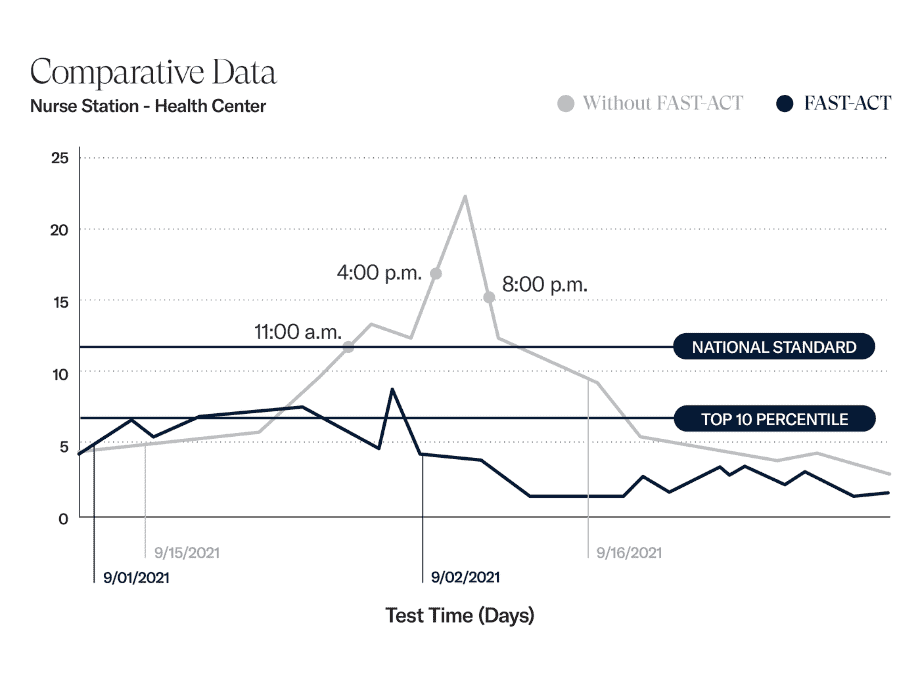 Healthcare Gymnasium
With EnviroKlenz ON

Over a three-day span, PM2.5 levels reached 75% greater than EPA's national standards, reaching spikes as high as 21 ug/m3. These heightened levels are most prominent during operational hours.

With EnviroKlenz OFF

PM2.5 levels are reduced by 88% from the highest baseline measure; indoor air quality is consistently kept below the national standard threshold, and within the Top 10 Percentile for clean air.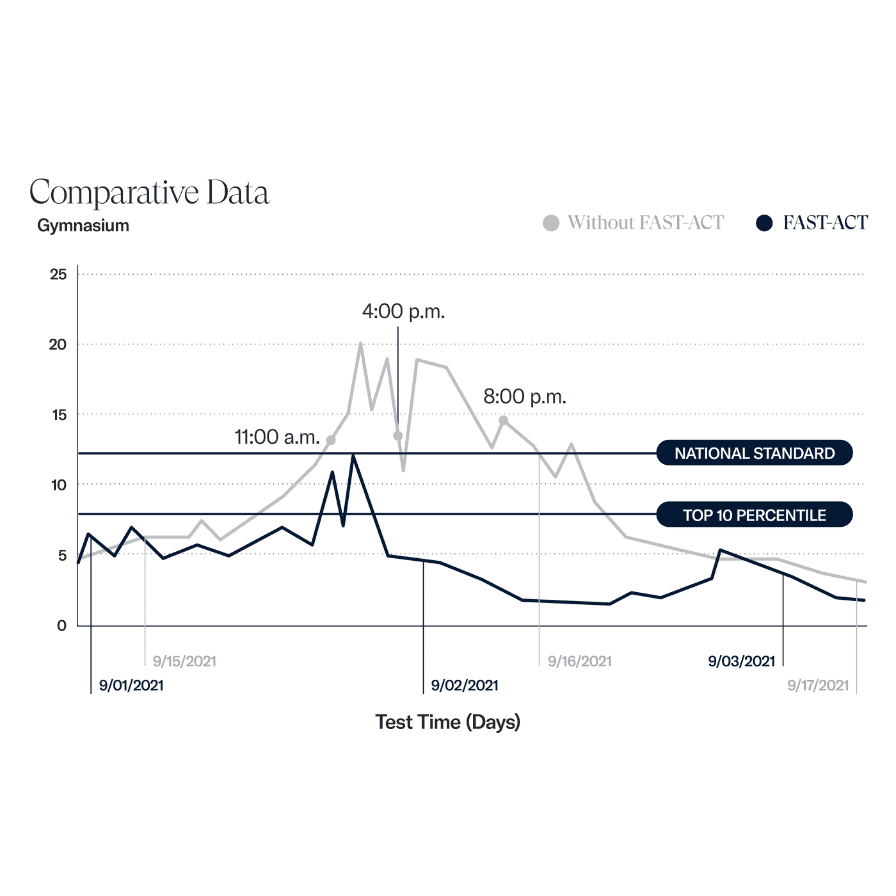 Healthcare Cafeteria
With EnviroKlenz ON

Initial baseline readings reveal PM2.5 levels at an average of 23.3 ug/m3 over a three-day span, which is 133% higher than EPA's national standard of 10 ug/m3.

With EnviroKlenz OFF

PM2.5 levels decrease an average of 96% from baseline readings, reducing particulate matter to below 1 ug/m3 at its lowest measure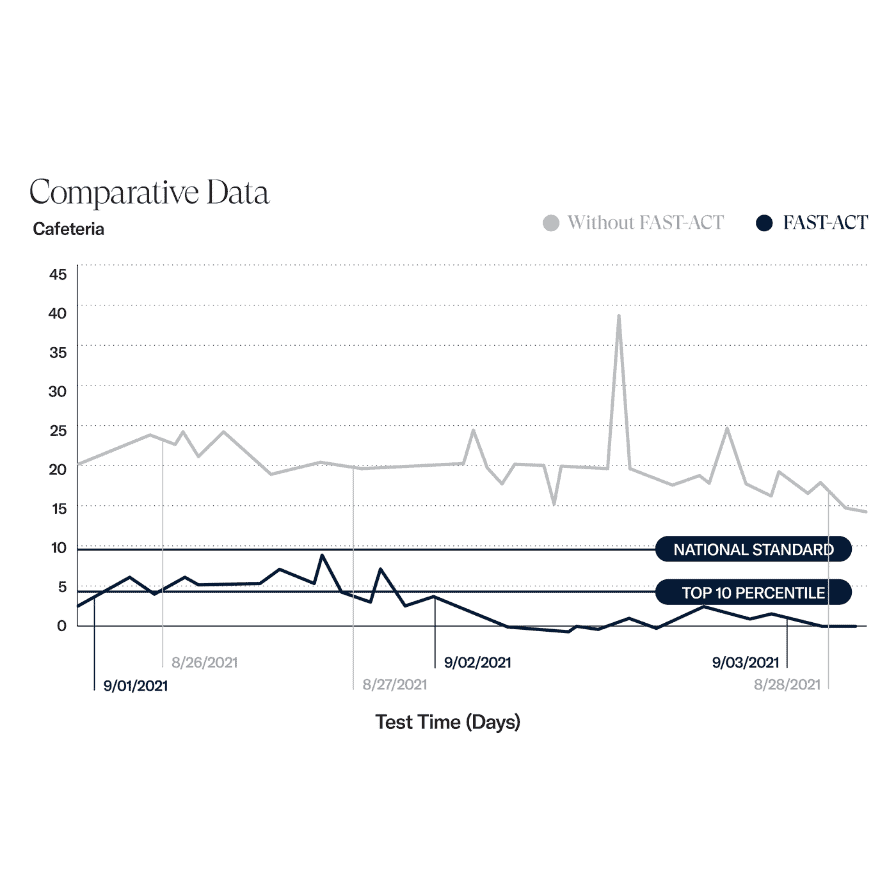 Trusted in healthcare around the world