Meeting critical air quality standards in municipal and government buildings across the world
Carbon
Ionizers
PCO
HEPA
FAST-ACT
ENSURE BUILDING COMPLIANCE WITH CURRENT IAQ STANDARDS
ENVIROKLENZ IS MADE FOR EVERYONE
We're here to build a more sustainable future for all, which is why we prioritize helping Customers in and out of the home. Our reach spreads far, from schools to worship centers, so our contribution to better health and safety continues to grow.
COMMISSIONER'S OFFICE
Non-profit community center
COMMISSIONER'S OFFICE
A case study was conducted in the office space of the Commissioner of Schools in the Virgin Islands. Baseline measures showed spikes in PM2.5 more than four times greater than the EPA's national standard; PM2.5 reached 42 ug/m3. Spikes were most relevant during operational hours where activity and occupancy was present.

During the same operational hours, the EnviroKlenz Air System Plus was then turned on and able to reduce and maintain consistent PM2.5 levels under the national standard and within the top ten percentile of air quality, despite various levels of occupancy and traffic.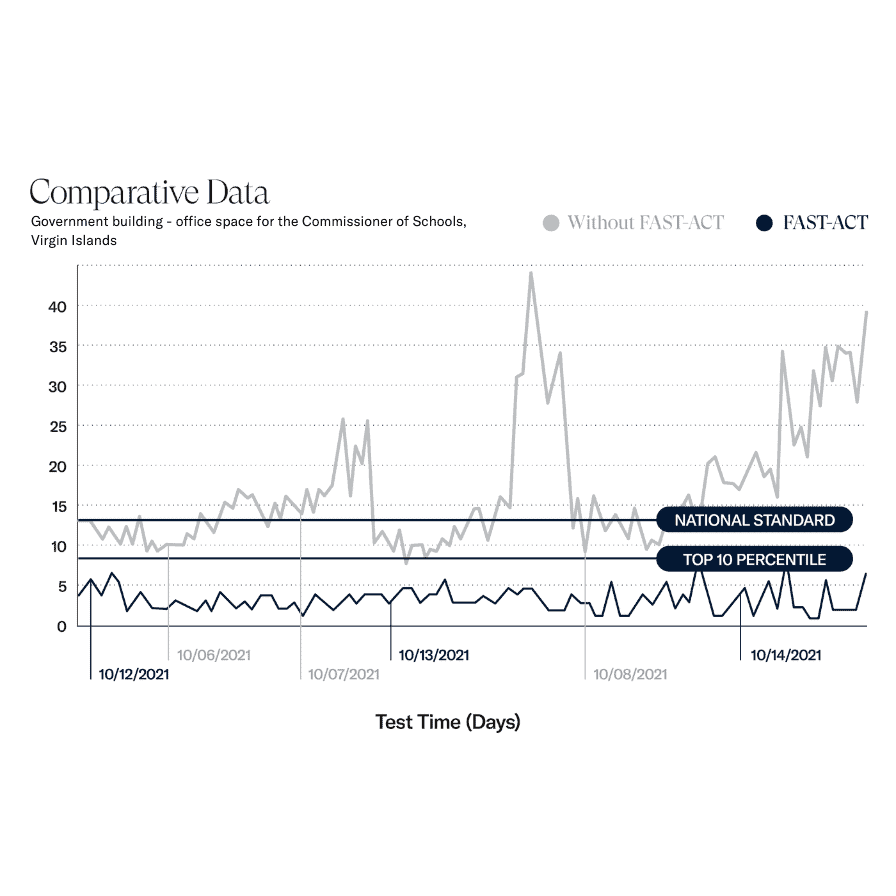 Non-profit community center
A case study was conducted in a non-profit community center in Atlanta, Georgia.

During the testing period, PM2.5 was kept at an average of 0.98 ug/m3, which is 84% lower than EPA's national standard.

Particulate matter is consistently kept within the national standards and Top 10 Percentile for clean air, despite daily occupancy and foot traffic.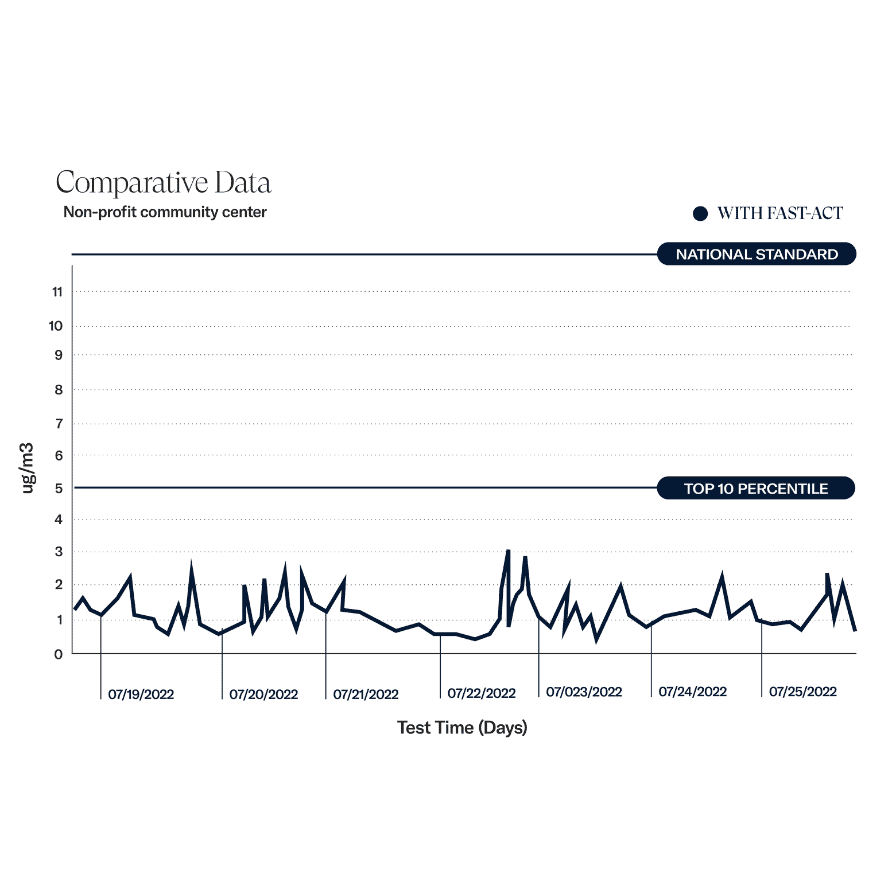 Trusted in government buildings around the world