EnviroKlenz Mobile System Package
Thank you for your interest in the EnviroKlenz® Mobile Air System with Source Bundle exclusive to our webinar participants. We believe the best way to improve indoor air quality is a system approach that addresses indoor environmental sensitivity triggers at the source and in the air.
The EnviroKlenz Mobile Air System combines patented EnviroKlenz technology and HEPA filtration to provide "adsorptive neutralization" and removal of a broad spectrum of airborne contaminants such as chemicals, fragrances, VOCs, odors, pollen, dust, mold, allergens, bacteria, and more through the use of environmentally safe and fragrance-free materials.
The bundle is priced at a one-time offer of $1099 and includes;
EnviroKlenz Mobile Air System w/ EnviroKlenz Cartridge and HEPA filter
Processes up to 250 cubic feet per minute
4-speed multi-blower with quiet mode operation
Individually packaged and sealed cartridge and filter
User manual
EnviroKlenz Laundry Enhancer, Liquid, 15 Load
Adsorptive neutralization of chemicals and odors on washable fabrics
Fragrance-free enhancer
EnviroKlenz Everyday Odor Eliminator, 116 oz
Source contaminate treatment to attack unwanted pollutants on surfaces
EnviroKlenz Odor Neutralizer
Easy to use neutralizer granules for spills and cleanup of liquid sources
This exclusive bundle offers savings of over $100.00!
Coupon codes may not be used on the Mobile System Promotion since it is already given at  discounted rate, but can be redeemed on any other order made on the site through 12/21/15
 If you are interested in to customizing your order and mismatching the items that are in your bundle, you may call and speak to a Customer service specialist at 239-330-6176*
View Below to See Actual EnviroKlenz Customer Testimonials
EnviroKlenz Brand Promise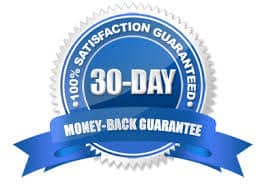 All EnviroKlenz mobile purchases include a 30-day money back guarantee. f for any reason you are not completely satisfied with your order, you may call the Customer support line at 239-331-5711 or email us at [email protected]. If you are unsatisfied with your purchase for any reason in the first 30 days of your order, you may request a full refund of your purchase.