Redefining what it means to breathe clean air in the classroom
Carbon
Ionizers
PCO
HEPA
FAST-ACT
ENSURE BUILDING COMPLIANCE WITH CURRENT IAQ STANDARDS
ENVIROKLENZ IS MADE FOR EVERYONE
We're here to build a more sustainable future for all, which is why we prioritize helping Customers in and out of the home. Our reach spreads far, from schools to worship centers, so our contribution to better health and safety continues to grow.
New Jersey Dental School
Georgia K-12 School
Ireland Primary School
New Jersey Dental School
For this case study, a third-party air meter was allowed to be set up in advance of the EnviroKlenz Air System Plus deployment to establish background PM 2.5 readings.

Readings were taken before the school dismissal for Thanksgiving Break. The EnviroKlenz Air Systems were deployed following the return in December.

The baseline readings showed the impact of student movement in the facility with spikes during high traffic times such as arrival and dismissal as expected. Once the EnviroKlenz Air Systems were deployed, the spikes leveled off, and the monitoring area was able to maintain PM 2.5 levels at or below the EPA national standard when that was not the case before deploying the EnviroKlenz Air Systems.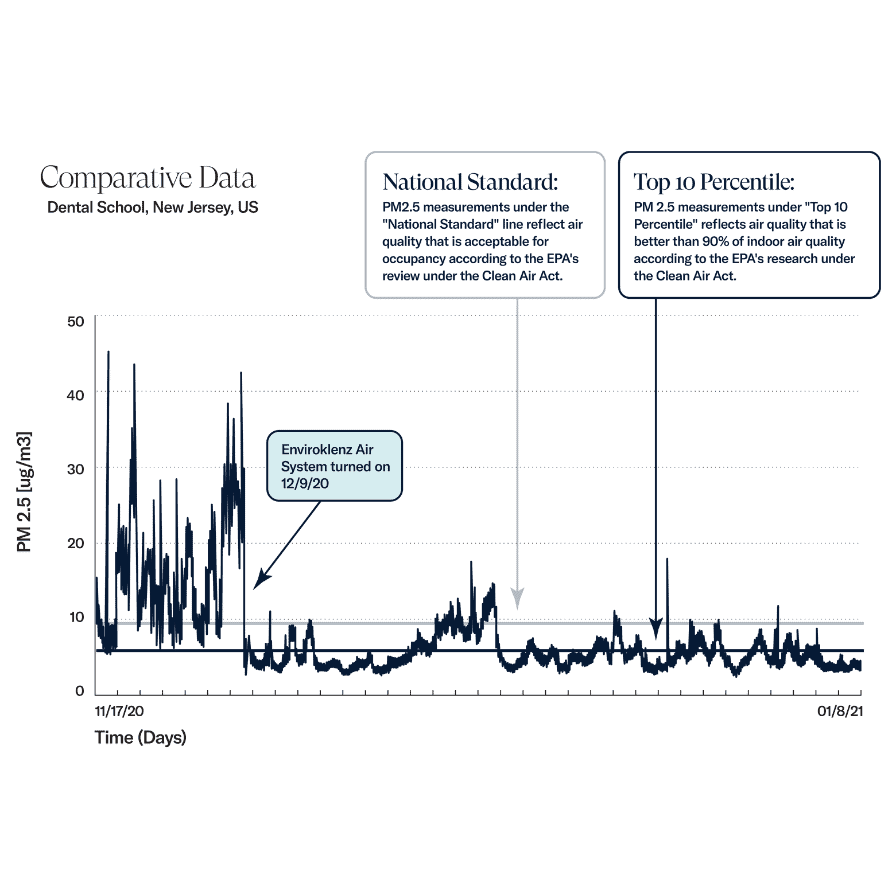 Georgia K-12 School
In a real-world case study, the performance of the EnviroKlenz Air System was assessed by SafeTraces IAQ assessment company to verify the equipment's efficiency in infectious aerosol removal. With consistent outperformance of traditional HVAC filtration, the results revealed rapid aerosol reduction, an essential part of airborne infection mitigation, by 100% within 30 minutes of a standard 1-hour test period.

Further revealed in this study, the EnviroKlenz Air System's alignment with the stringent ASHRAE 241 Standard showcases its energy and cost-efficiency in comparison to complete reliance on HVAC systems.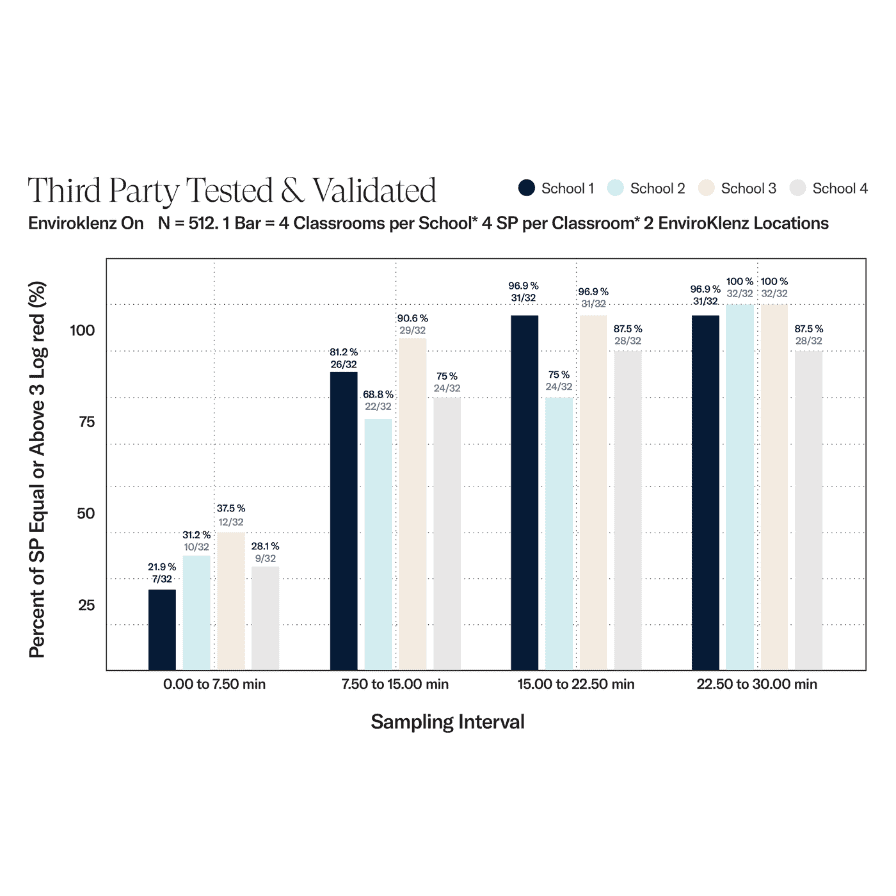 Ireland Primary School
EnviroKlenz Air Systems were tested within a K-12 classroom in Ireland.

With EnviroKlenz portable systems on, PM2.5 levels are consistently held within The Who's recommended upper limit of 15 ug/m3, with majority of readings reflecting WHO's recommended annual average mean of 5 ug/m3.

The few minor spikes can indicate normal influx of traffic or activity within classrooms, but these are quickly brought down to recommended levels, and overall indoor air quality is improved to meet global recommendations.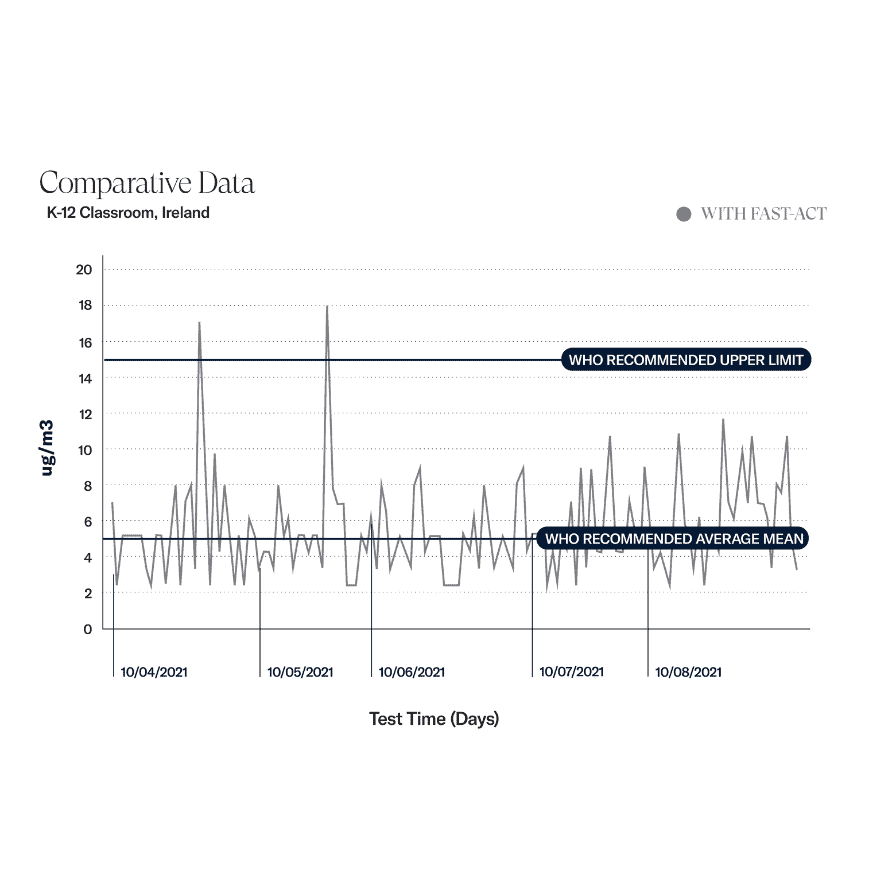 Trusted in classrooms around the world